By installing our HP-1050 Series security screen on your building, you now eliminate the threat of someone coming in through the windows. These are a great product to protect your School or University in an urban area. They can be mounted to your masonry opening or mated to your new or existing windows.
Integral Security Screens
Mated directly to your window (considered the future of window protection for Urban schools).
 Advantages to Integral Security Screens:
Saves on cost of installation
No Lifts or Scaffolding Required
Windows will be protected immediately
Standard Features
3/8″ diameter locking bolts
Heavy-duty steel hinges
Galvanized Steel Mainframe
Single point release
Heavy Duty Screens, Impact and Sag-Resistant Security
Attaching Screen to Directly to the Window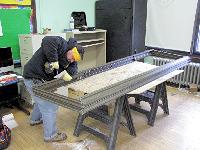 Attach screen track adapters to window frame using hex head screws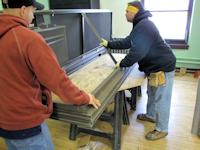 Align screen with adapters and prop up the door to expose the pre-drilled holes for attachment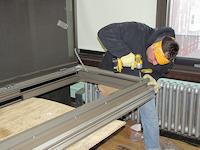 Attach screen to adapter piece using hex head screws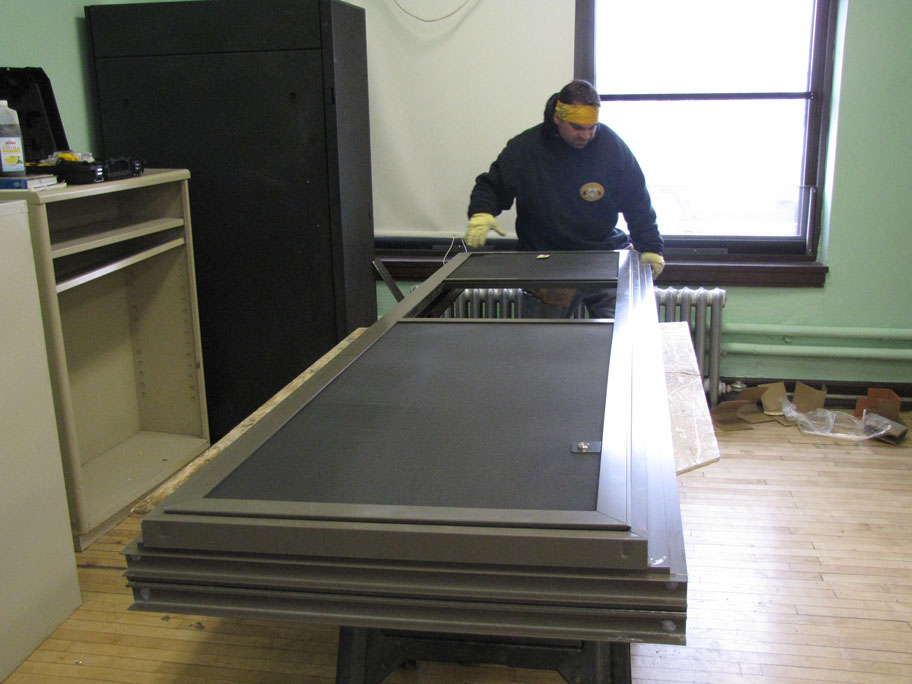 Close screen Install window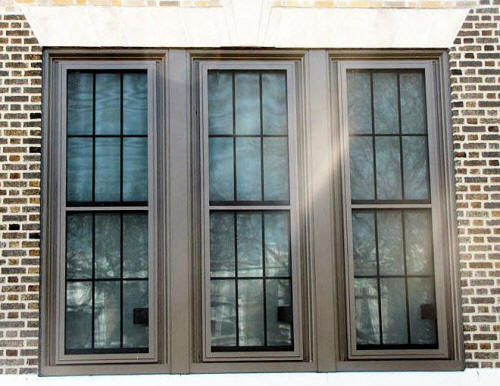 Completed and Installed Mated Security Screens on School
Masonry Mounted Security Screens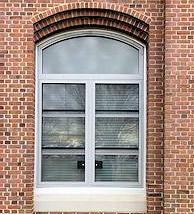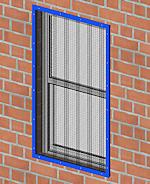 Fixed Guard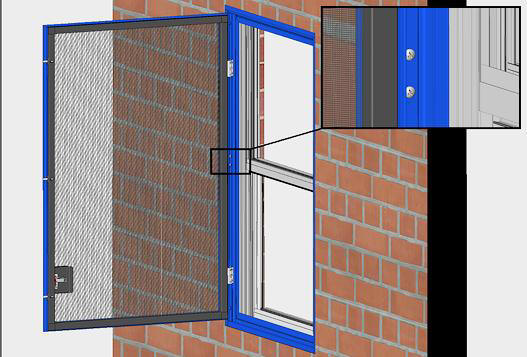 Standard Mount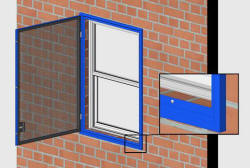 Surface Mount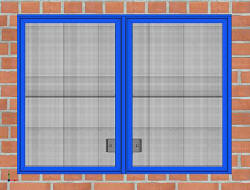 H-Mullion (Multiple Guards)
Drawings and Specifications
Heavy-Duty Screens & Medium Screens
Heavy Duty Screens, Impact and Sag-Resistant Security (HP - 1050 Series)
Medium Security Window Screens (500 Series)